EXPERIENCE THE ARTPHOTO EVALUNA QUALITY FIRST-HAND
A small pack
to discover our world:
Catalogue + Test Prints
+ Swatches Box.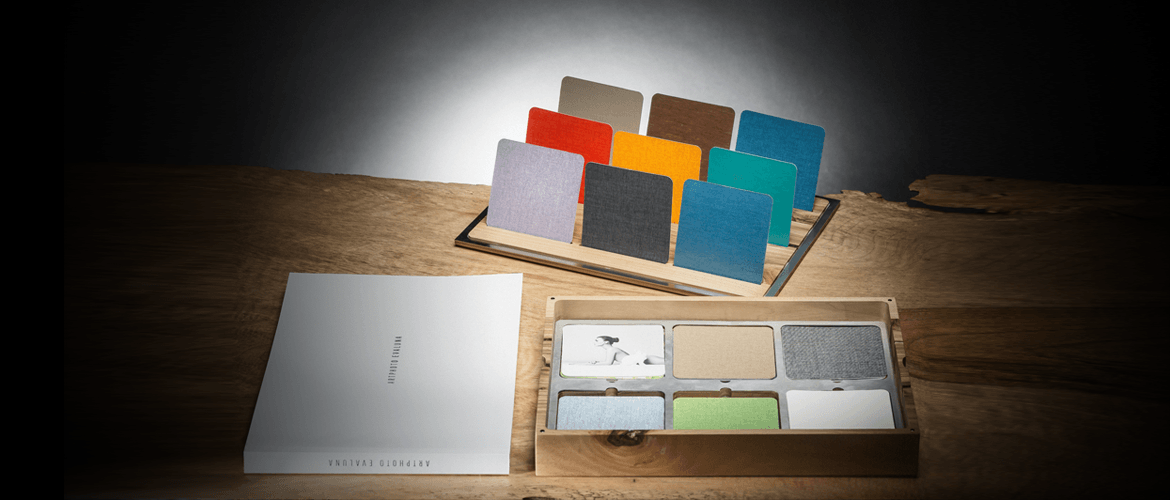 This is not just a Catalogue, it's a 345 pages journey to discover our products, our philosophy, our story.
A pack of 6 prints 15x22cm, 2 (1 color and 1 black&white) for each Fine Art paper we use to realize our Fine Art Book.
A stylish wooden box containing all the materials with which we realize our products: canvas, linen, eco-leather, materica and fine art papers.
STARTER PACK
Catalogue + Test Prints + Swatches Box
Shipping cost are included in the promotional price.
Once your order has been placed, you'll receive an email to invite you sharing a Dropbox folder where you can upload your files: those have to be correctly dimensioned at 15x22cm, 300 dpi resolution with Adobe RGB (1998) embedded profile.