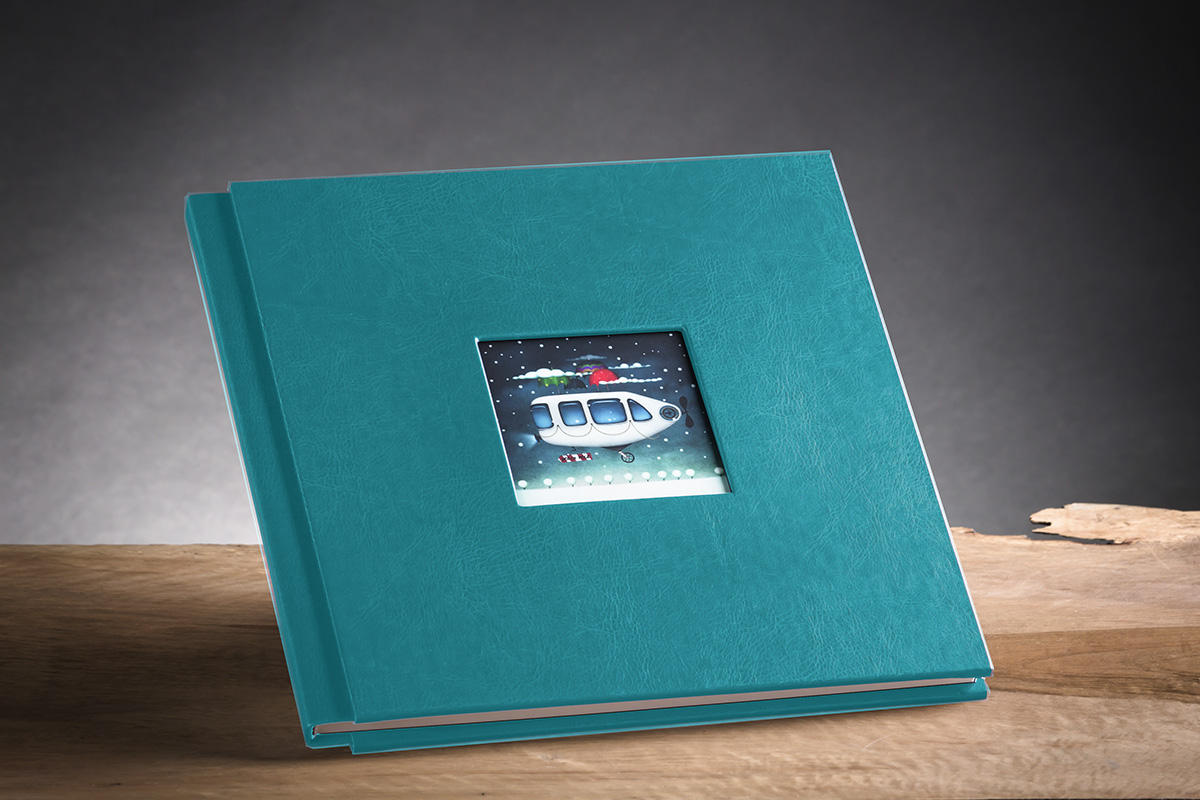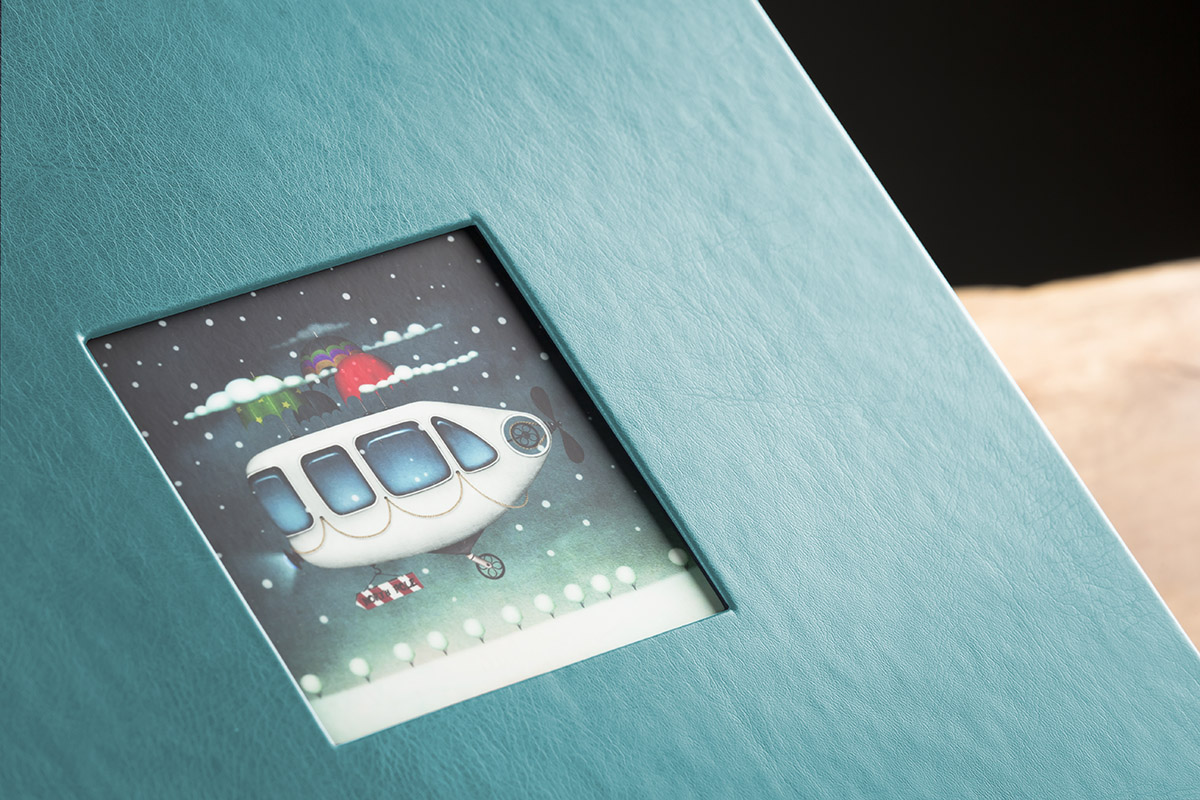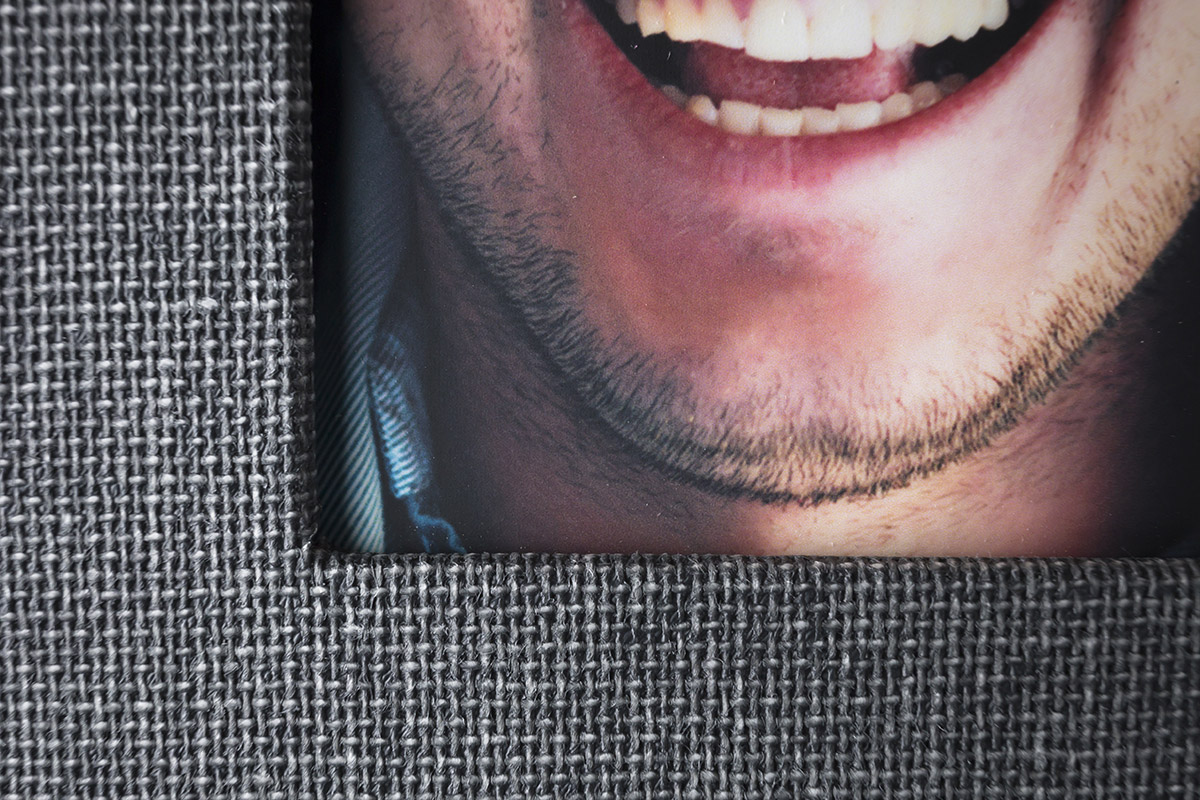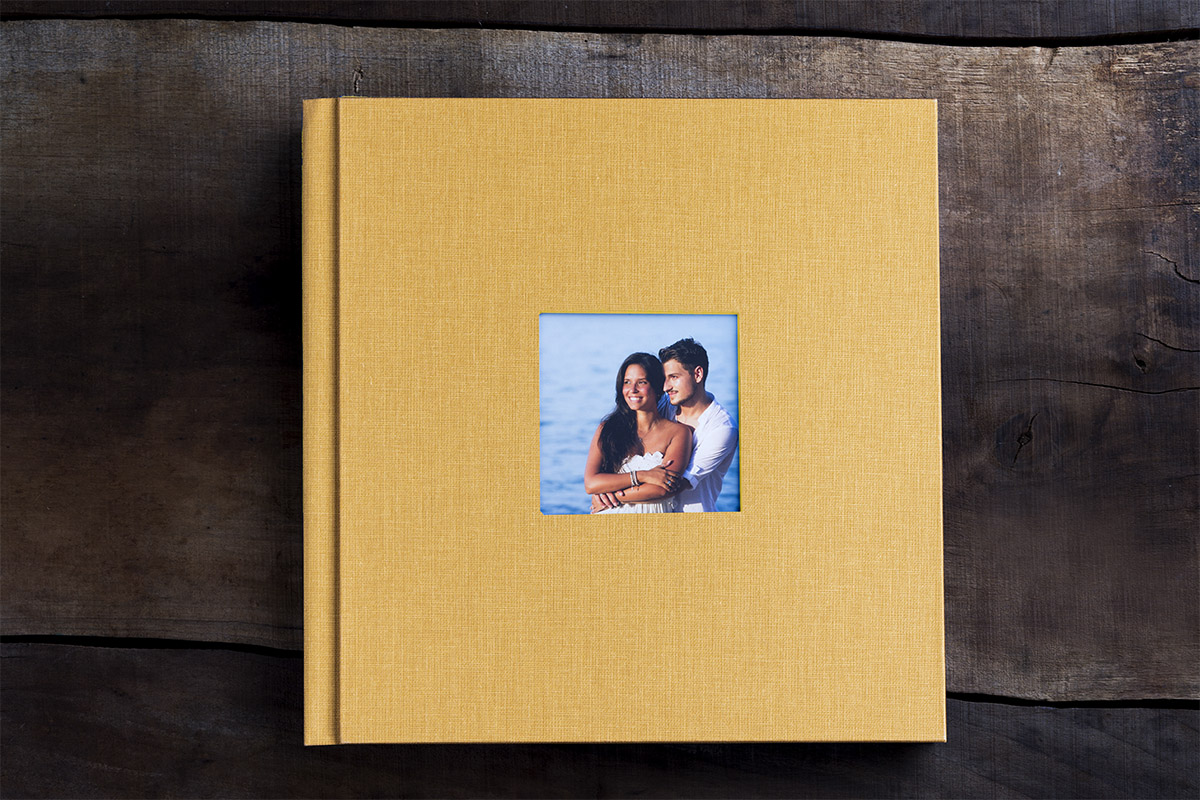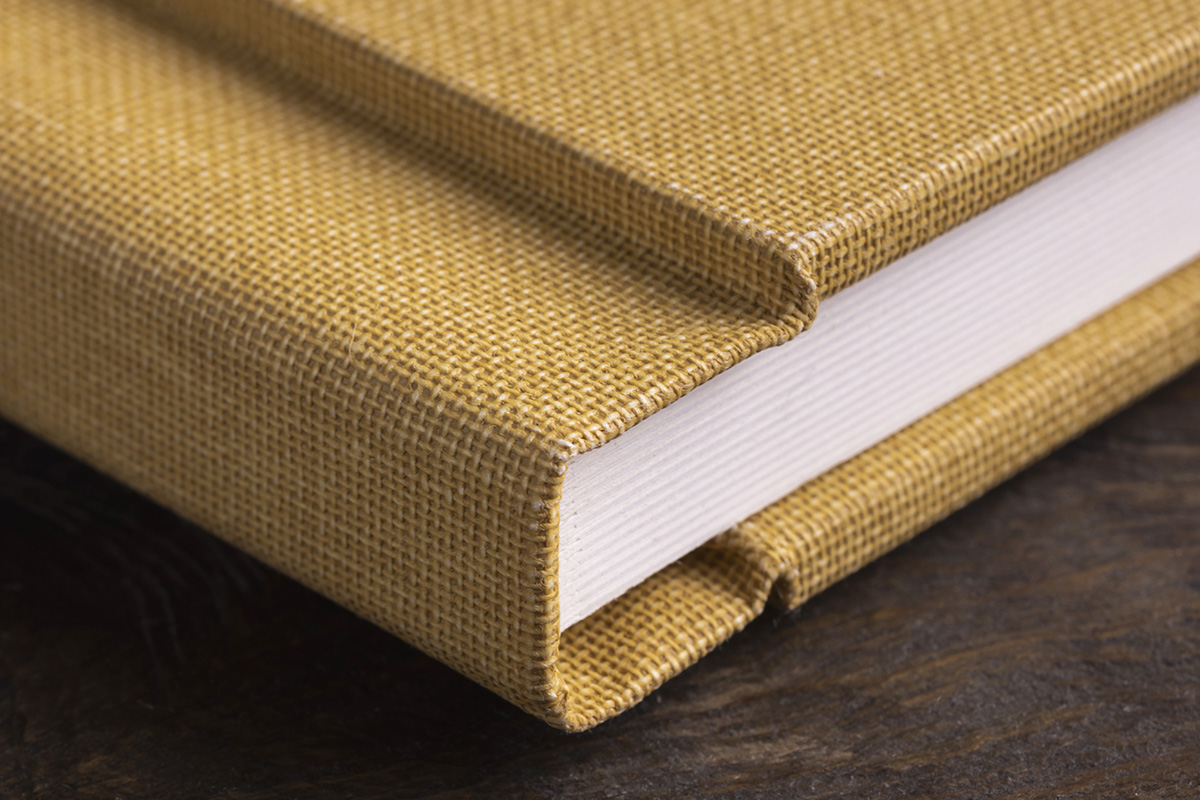 SQUARE

25×25 cm | 9,5×9,5 in
30×30 cm | 12×12 in
Cellulose Fiber Paper

Soft and velvety surface with an authentic matte finish and optical white.

100% Cotton Paper

Matte paper with natural white and a slightly textured surface.
MATERIALS AND COLOURS FOR THE COVER
This Portrait Album with photo on the cover can be made in Eco-leather or Linen.
A small photo in a sparkling and delicious frame to give you a great emotion at every glance!
Aria is a Portrait Book suitable for any event: for an Engagement but also as a travel book, for a baby's birth or even for ceremonies such as First Communion, Bat | Bar Mitzvah, a Baptism…it's just the perfect Album to greet every memory!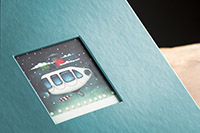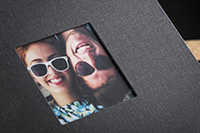 All of our Fine Art Books are delivered inside the Ecobag, a lightweight and versatile cotton bag.
The Ecobag is made of 100% Cotton and is equipped with an internal pocket to hold the cotton gloves. It is the ideal choice for those who want a case with little impact and at the same time perfect to protect the Album.
For the Portrait Book 30×30 cm with Linen or Canvas cover, you can choose to integrate your Portrait Book with the One Box, a luxury packaging made and coated entirely by hand.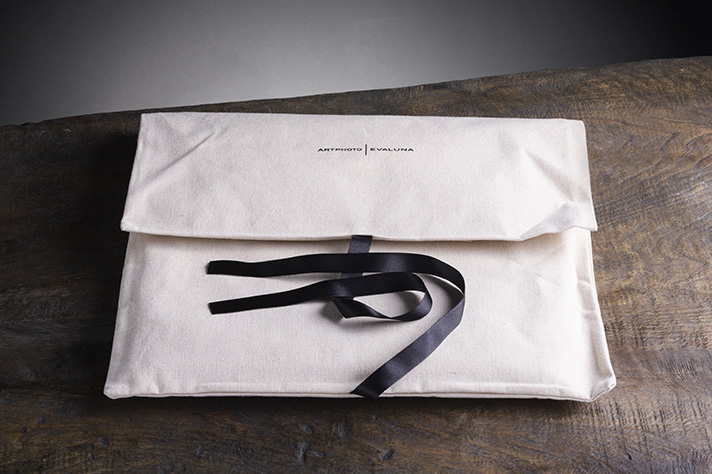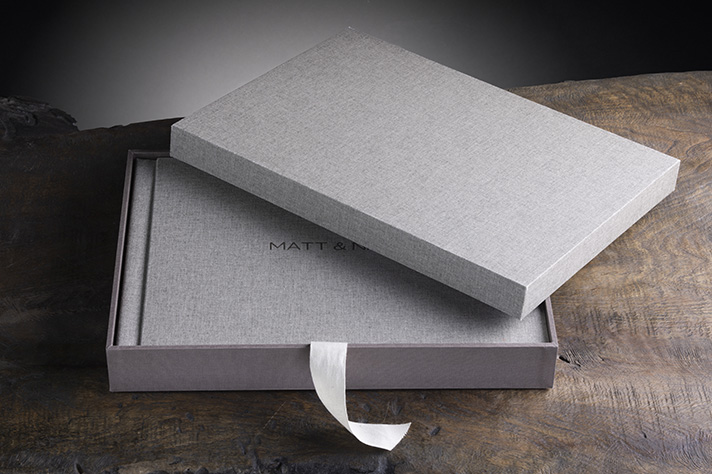 PORTRAIT ALBUM WITH PHOTO ON THE COVER
Aria is the Portrait Album with photo on the cover that can be made in Ecoleather or Linen.
This product is designed for all those who are looking for an album with a classic look but with a contemporary design. Here, the cover image acquires a new dimension through a slit, a small window on the story it contains.
La selezione di Lini che vi proponiamo è frutto di una ricerca accurata ed un'attenta selezione, al fine di offrirvi materiali pregiati in grado di accarezzare i sensi ed il cuore.
Scegliendo le cover in lino avrete tutta la bellezza di un prodotto naturale dal carattere forte e al tempo stesso raffinato.
The Linen we propose are the result of a careful research and a thorough selection, to offer you valuable materials that can soothe your senses and caress the heart.
By choosing linen covers you will have all the beauty of a natural product with a strong and refined character.
In compliance with our company's principles of environmental sustainability, we do not use any animal skins or derivatives to create our Albums. Manufactured entirely in Italy and solvent-free, these materials are certified and compliant with the strictest European standards for the production cycle and the chemical materials used.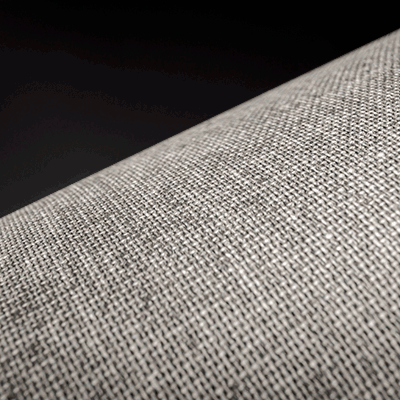 THE QUALITY OF FINE ART PRINTING
All Portrait Book Artphoto Evaluna are printed in Fine Art and high quality standard, a key requirement for a 100% Made in Italy product.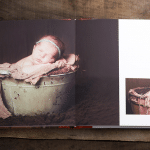 All our Portrait Books are printed with the best Epson Ultrachrome HDR printing technology. As for Fine Art Papers, you can choose between two surfaces of the highest quality: one in Cellulose Fiber and the most valuable 100% Cotton Paper.
Print Quality is ensured by our Laboratory Team's experience plus Epson printers and original inks, which are constantly renewed and implemented.
Three are the features that will make this product unique.
Pages with "a soul" to obtain maximum support with a minimum thickness. A result with a sober and refined design guaranteed by the right weight of the papers used and the thin "soul" in-between the pages.
A 180° flat opening, a truly distinctive feature for modern Albums. Perfect for an easy vision of the photos, extremely comfortable to leaf through.
A discrete binding, an element of recognition of all Evaluna albums, which in the case of the Fine Art Book becomes fundamental. This feature minimizes the impact on the print, making it possible to position the images even across the pages, over the folding line.