It all started in 1999, on Valentine's Day.
What happened over these years has been an ongoing discovery and, in many cases, a pleasant surprise.
The initial goal was to create a modern Photo Studio, but the design and implementation of Albums and Photo Books for our customers has become our main passion and occupation. It was a vision that went beyond the Album: image processing, arrangements, the search for uniqueness, attention to detail: all these aspects represented a whole world to be explored.
With great effort, we created the first Artphoto Evaluna products, and the inevitable next step was to share them with other Professional Photographers. Things quickly took on a new direction.
It was an instant success, a window into the new millennium, an occasion for many photographers to present their work with a contemporary and innovative product. It was clear that we could no longer turn back.
Since then, our Company has grown steadily and today we are truly proud of what we do and the people who help us do it: a team of passionate employees and artisans committed to creating beauty and excellence. We are very grateful to have them on board.
Together, we welcome all the challenges that the future holds for us with the strong support of many customers around the world who share our commitment and our values. 
Augusto and Elena
"With them we will continue to explore new limits of imagination while incorporating beauty of tradition"
We work for all those who seek real Italian quality, and for them we develop their ideas, experiment with materials and create products with professionalism and enthusiasm.
Our company's core-business is the production of Handmade Fine Art Books for weddings and any event that deserves to be remembered in a special and engaging way.
Currently, we oversee and manage the entire production chain within the company, allowing us to make choices, define strategies and offer new products together with the customer in every aspect, starting with the original photo in order to create a higher-quality product that is modern, customised and in step with new market trends.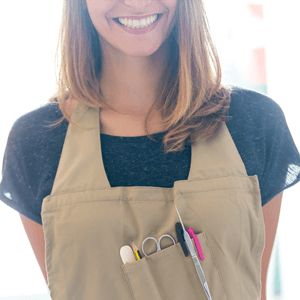 The productive heart of our company is where your Handmade Albums take life: the modern Professional Printing Department where the experience of our laboratory staff leads to impeccable Fine Art Prints, combined with the completely artisanal Binding Department.
Another source of great satisfaction is our efficient Packaging Department where attention to detail – which is above all a passion – makes our offer complete and structured, and is always the result of a thought, reflection and idea.
As part of our complete customer service, our Customer Care is available every day to provide technical details, advice on arrangements and matching, to guide customers in the most appropriate choice for their needs and expectations.